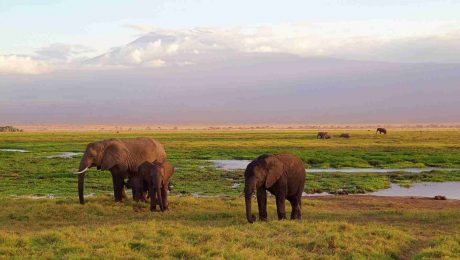 Family Safari Holiday
Are you looking for a family safari holiday? If so, you will find an often overwhelming and sometime confusing selection of countries and wildlife experiences available. The good news is that there will be a safari available for your family if you have a realistic budget.
Below we have listed the five most important things to consider when planning your family safari holiday.
Safety while on your safari.
This is obviously the number one priority when planning any type of family trip and a safari is no exception. Look for safari operators who are accredited and display their licences prominently. If needed, check with the local government office that issues licences to make sure they are correctly registered. This can usually be done online or via email.
Ask about the vehicles that the safari operator uses. How old are they? How often are they serviced? Ask for photos of the vehicles and if it is possible for them to provide a photo or video of the actual vehicle you will be travelling in. Check for working seatbelts, a clean tidy vehicle and ask how many people will be in each jeep.
Find out about your guide. How experienced are they and how long have they worked for the company? Bear in mind that many safari guides are free lance and will work for multiple companies. Some tour operators will send you details of the guide before you meet them and you can talk to them about any concerns that you may have.
Set yourself a realistic safari budget
When looking at safaris and you see something that looks like a great bargain, then the phrase 'if it seems too good to be true, then it probably is', should be your first thought. There is no denying that a family safari holiday is an expensive purchase. Our advice would be to set yourself a budget and discuss with local tour operators to see what you can get for that. Make a list of what it is you really want from your holiday and take it from there. 
Always approach any negotiations with a friendly attitude, a bit of flexibility and be ready to compromise. You will be surprised what you can actually achieve. If the budget will not stretch to what you want, then consider having less time on safari and break the time up with a beach break.
Make it an educational family safari experience
Yes, a safari holiday is an amazing and exciting experience. But it can also be a very educational one for children and adults. Don't worry though as we are not talking about being sat in a classroom learning the Latin names of species. Make sure that your safari operator and your guide have the correct licences and qualifications and you will find you are learning whilst having fun.
Habitat management, climate change, local customs and much more all come in to the mix when a great safari guide is speaking to you. Speak to your children's teachers before you go away and see if any of what you are doing will fit in with their syllabus. You can then ask your guide to focus on topics that will be relevant. You won't need to do any homework as these lessons will stick with you for long after you have arrived home.
What country should we visit for our safari?
This question is not as simple as it may seem at first and we could type a full blog just on this (in fact, we probably will soon). One of the most important considerations is whether any vaccinations or anti-malarial tablets are needed in the destination you are visiting. This can vary from region to region even within a country.
If you are travelling with young children then we would suggest avoiding any areas that require them to take anti-malarial tablets. You should consult with your local health advisors before making any reservations and there are some great resources available online including NHS Fit to Travel – https://www.fitfortravel.nhs.uk/destinations
Next, do you need a visa to visit the country? Many African countries require a visa but the ease at which these can be obtained varies dramatically. Depending on the country, you may not require a visa for your length of stay, you may be able to get a short stay or tourist visa on arrival or you may need to apply to an embassy before you travel to gain a visa to enter the country.
Another consideration when choosing the country to visit is whether you can see the 'Big 5'. These are the African leopard, African lion, Cape buffalo, African elephant and rhinoceros. Ask your safari operator what the likelihood of seeing each animal is. Remember that these are wild animals and there is never a certainty that you will see what you have come to see!
Accommodation, food and drink
When travelling with a young family, where you will be staying is a key factor. Look for hotels and lodges that either state that they are family friendly or have family friendly facilities. If you can get a family room, then you can save money and this is vital if you are travelling with very young children that need to be in the same room as you at night. Even if you are not travelling in a malarial zone, you will want to make sure that all beds come with mosquito nets. These need to be in good condition and easy to setup and remove in the mornings.
African wildlife does not follow a 9 to 5 and early starts are a given if you want to get the best out of your safari holiday. You may not be able to do much about having tired children (hopefully they will be so excited that a 5am start is no problem) however having tired and hungry children can be a nightmare for you and other guests. Check with your local safari operator what food and drink is available before you set off and what is offered during any game drives that you take.
If you or your children have any specific allergies or requirements, let your tour operator know in plenty of time. Most operators hotels and lodges will go out of their way accommodate families. By giving advance notice of any special requirements or needs then you can make your holiday run much smoother.
So those are or five most important factors to consider when looking for an African family safari. We have not covered every aspect here but would encourage you to contact and speak to your tour operator. Alternatively, you can contact us at Our Local Tour and one of our experienced team will be able to run through all the options with you and help put together your dream holiday.